Better, Faster Patient Communication
SMS or email stunning patient education animations in seconds
Patient communication is essential after every consultation.  Good communication puts patients at ease and results in greater uptake of products and services.  Unfortunately delivering quality information is time hungry – but not with CAPTIV8 Share.
CAPTIV8 Share creates that WOW moment every time you send stunning animations through it's super fast, super efficient app.  We've made sharing possible for everything.  Pre/post consult, social media and also a fully integrated workflow during telemedicine.
Complete Animation Library
CAPTIV8 Share contains our entire library of the industries best patient education animations.  We cover all ophthalmology sub-specialties.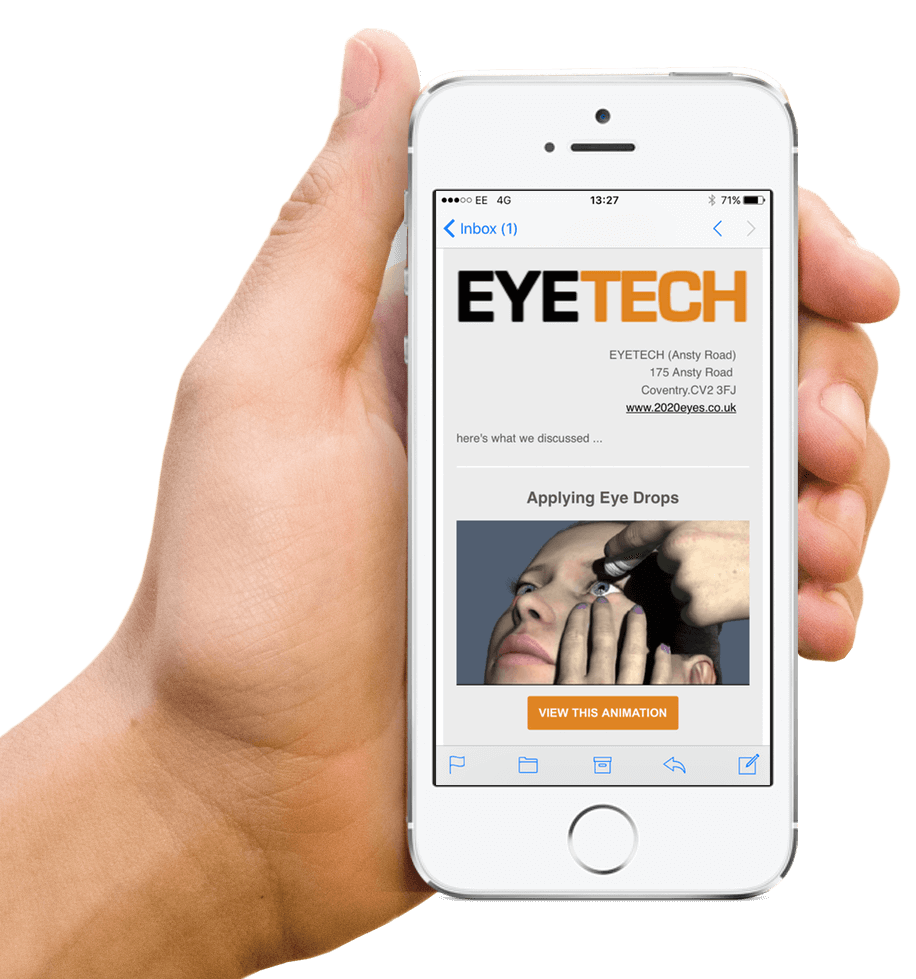 When sharing animations with patients it's important to maintain branding. That's why every animation you share via email contains your practice name.
If you share animations by SMS, the message is sent from a dedicated number we have reserved for your country.  Where countries support  alphanumeric numbers, messages will come from a sender called EYEINFO.  Message recipients cannot reply to the SMS message.  Note that SMS messaging does not use SMS data from your cellular plan.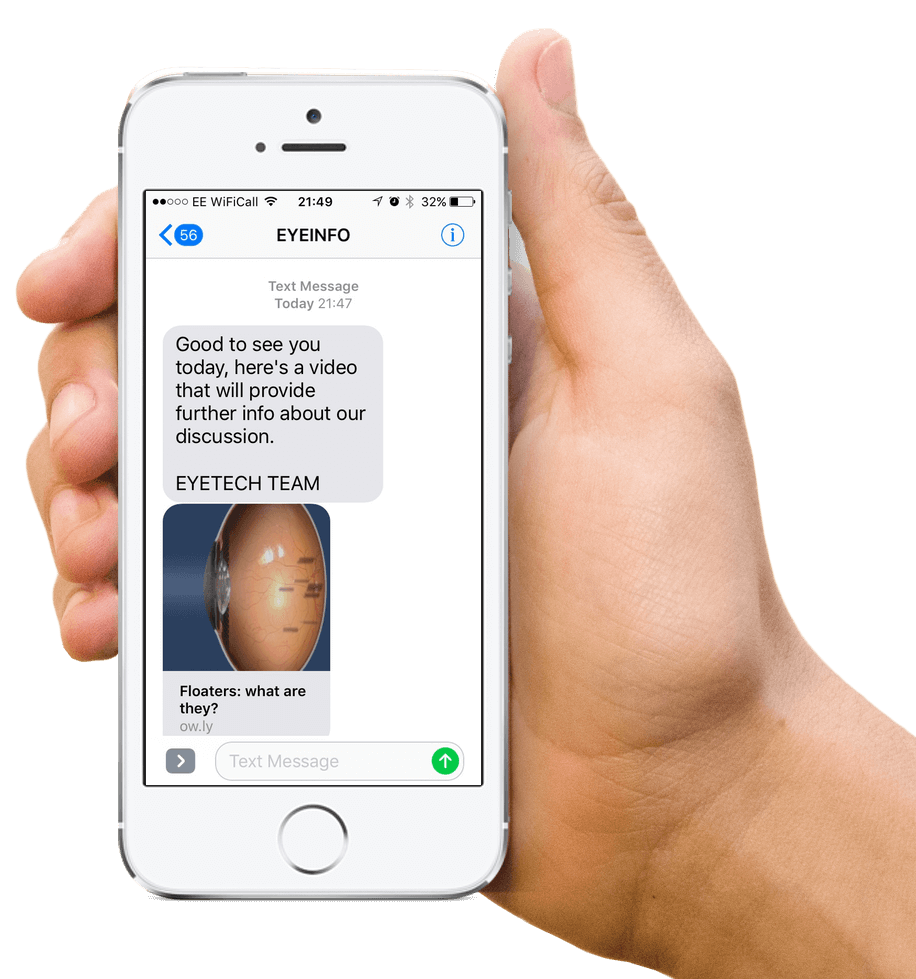 Perform virtual consultations safely with GDPR, HIPAA, PIPEDA/PHIPA compliance
Perfect for the Clinician
No Subscription Fees, Just Pay As You Go
Don't get stalled by contracts and subscriptions.  Just pay for a bundle of 100 credits and enjoy the benefits of fast, quality patient education, social media marketing and telemedicine consultations.
Simply download the CAPTIV8 Share app and purchase share credits when you register.  Credits last forever and are purchased in bundles of 100.  So, £100 provides 100 credits.
New animations will automatically be available for sharing whenever updates are released (usually every 3-4 months).
Specify when you want to top-up with another bundle and you will automatically be billed.  Alternatively, you can choose to manually top-up with new credits within the app.
Invoices can be downloaded and printed within the app.