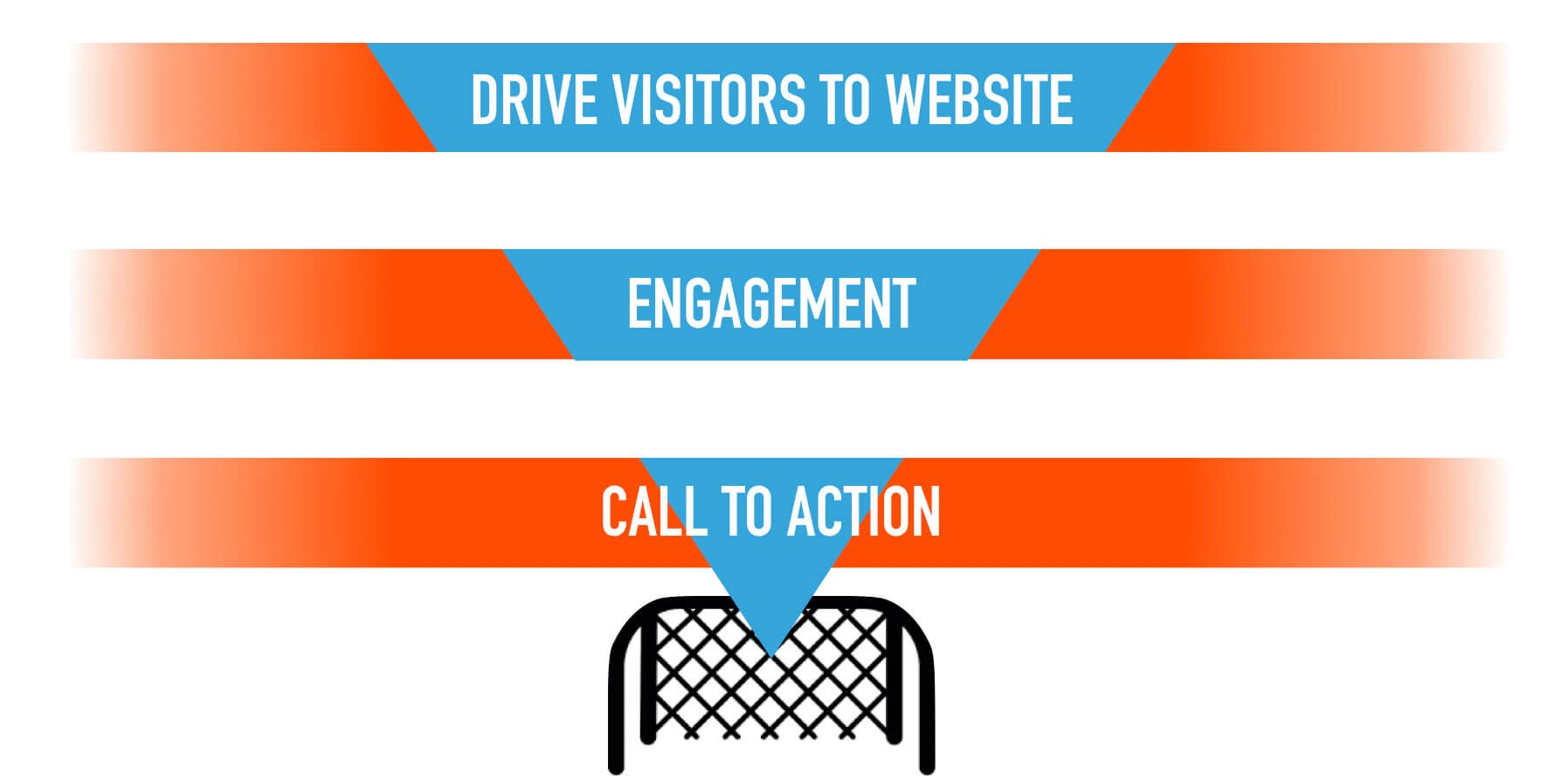 1. Increasing Site Traffic
Generally, there are 4 ways to increase website traffic.  These are SEO (search engine optimization), Blog articles, Advertising (through search engines) and Social media marketing.  All but one of these costs money, so before you start throwing hundreds of dollars per month to drive people to your site, you must consider what goals you aim to achieve.  The most obvious one for an Ophthalmology / Optometry practice is conversion to calls or email enquiries.
Engagement is key to generating interest.  Something like 90% of website visitors move to other websites within the 1st 20 seconds!  Having interesting graphics and movies is key to engaging and therefore retaining consumers.  Adding ANIM8 animations to a website adds high quality patient information to increase engagement and therefore deliver more visitors to the final stage of the Call to Action.
What should a consumer do when he or she wants more information or is in fact interested in your service?  A call to action forms part of the key objective of your website.  As stated previously, for most practices this will be an appointment request.  These days there is more than one method of contacting a business – so make sure there is at least an option of a telephone number and a booking form.
It's important to measure consumer behavior on your website.  Adding Google Analytics tracking code will help you understand where visitors are exiting your purchasing/ goals funnel. Once you optimize the funnel, you can invest in further driving more people to your website.  In essence, adding engaging content is an important strategy in retaining website visitors and increase the number of people reaching your goal.
Improving Website Conversion
In order to increase the conversion of website visitors to real patients we need to improve online engagement and ask patients to call or fill in an online form.  Engagement levels can be improved with ANIM8 video embedding as well ensuring you write relevant, good copy.