We Design & Develop Bespoke Websites
Each Site is Expertly Made Just for You
Optimed's web development team create websites for Ophthalmologists and Optometrists that increase patient conversion rates. We improve the relationship between the patient and surgeon through our services, the first step in that relationship is the website.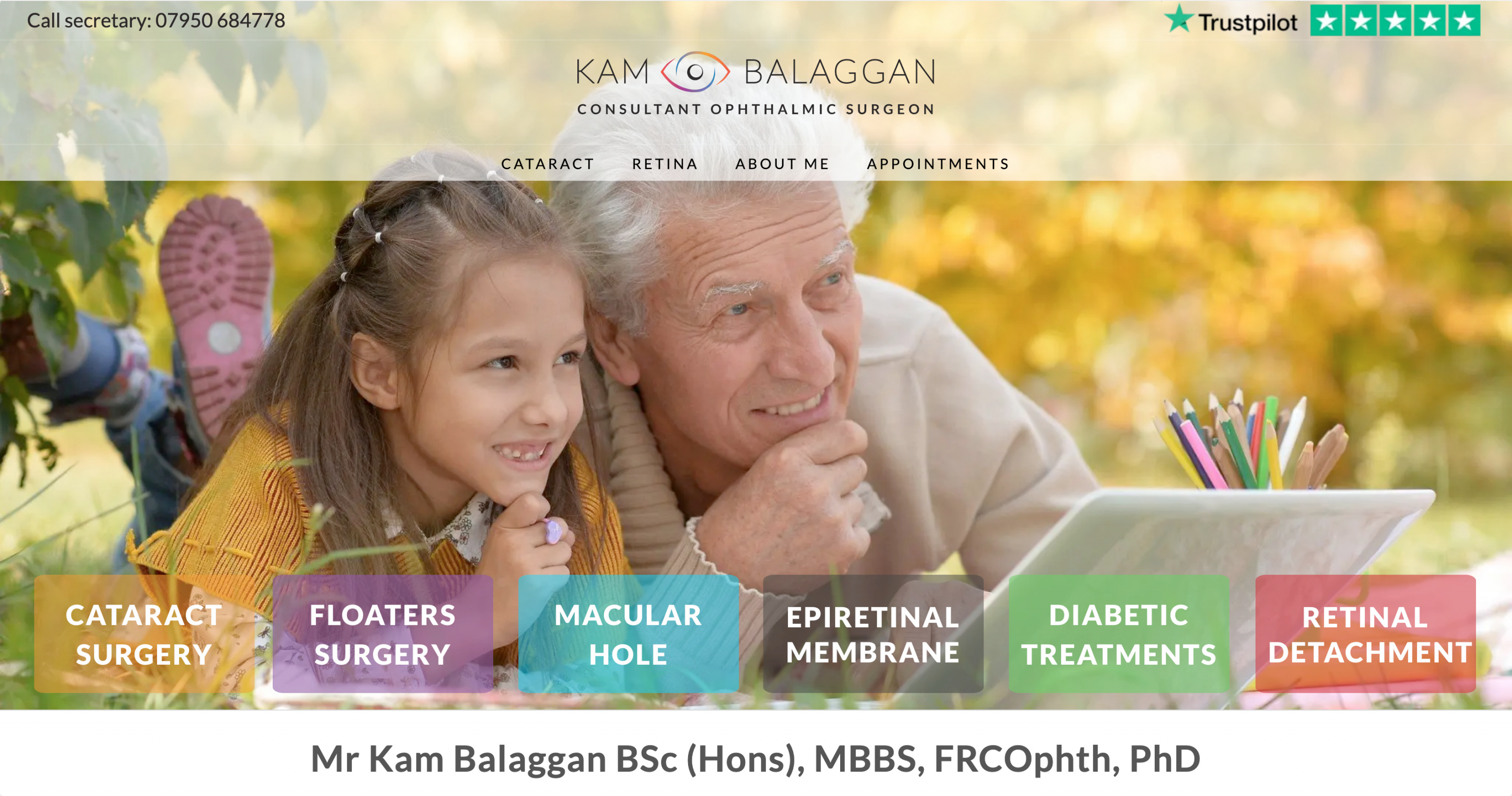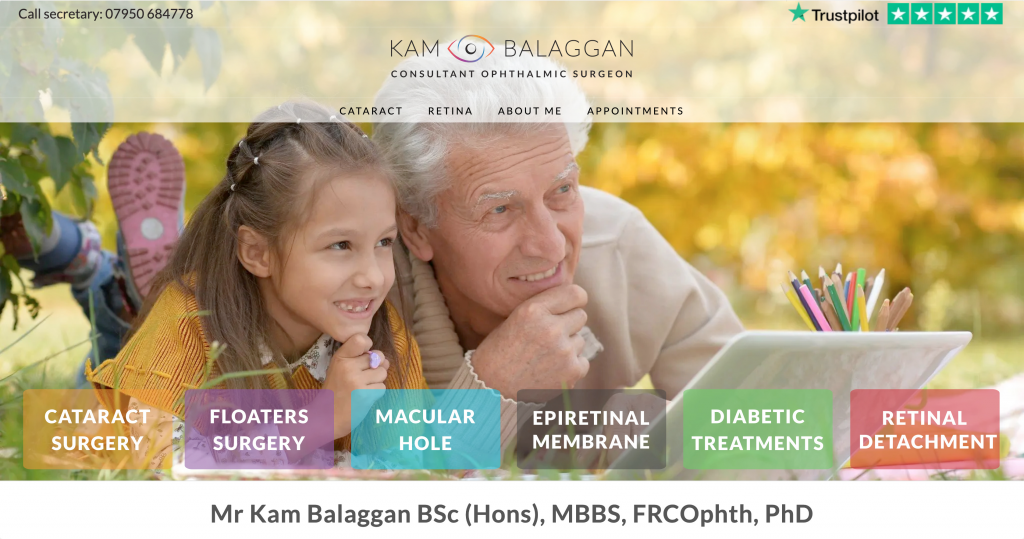 Benefits of Using our Website Development
We'll also take the pain out of dealing with a general web development agency. As developers of the leading patient education and marketing software in Ophthalmology, we understand your needs.
We have optometrists that oversee the project with experienced web design and development professionals. We also employ talented digital artists who can design custom graphics such as your logo or animations. All in all, we provide a complete digital solution that will make your transition to the web pain free.
Our websites have rich integration with our software platforms like CAPTIV8 and CAPTIV8+ or ANIM8.  This means pages on our websites are built for informative content and video. CAPTIV8 make it easy to explain complex procedures and build trust with your customers. Our websites generate results by increasing patient enquiries to your private practice.
Our Web Development Process
We start by getting to know you and your needs. After this, we create a proposal for your website that will focus on improving visitor conversions and customer satisfaction.
Website Design
We will create a design for your website and allow you to give feedback so we can get it perfect for you. This includes advice on best practices so your website is as good as it gets.
Website Development
Once the design that has been perfected, our developers will create the new website for you and most importantly make it look beautiful on both mobile and desktop. This is because more than half of web traffic is from mobile devices.
Support
Finally, we provide training in how to use your new website, so you can manage it in-house. We also offer the ability for us to host, manage, maintain, support and market your new website.
Marketing
We have experience in marketing for ophthalmologists and optometrists, so you can trust us with improving your outreach with clients and increasing conversions.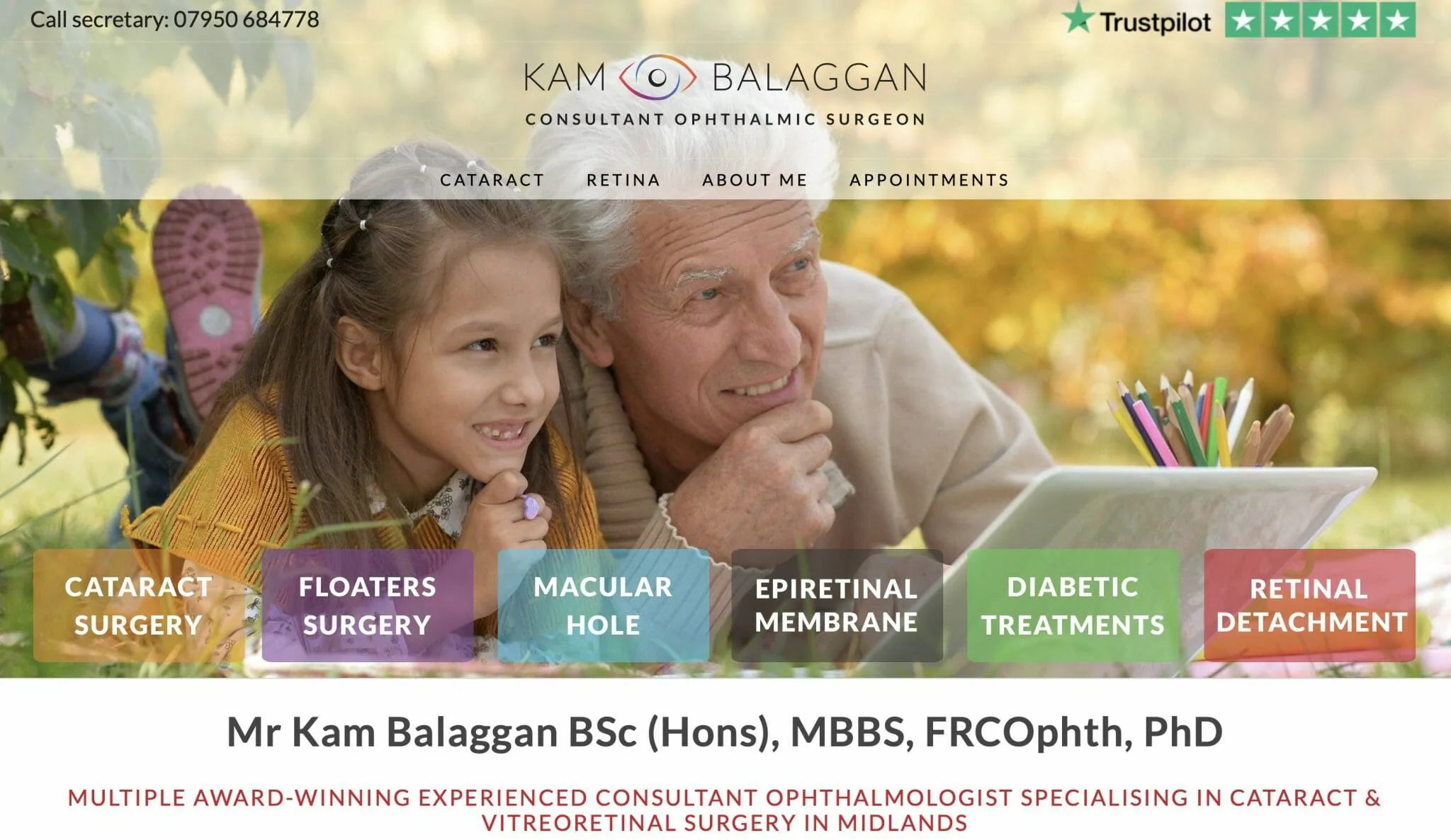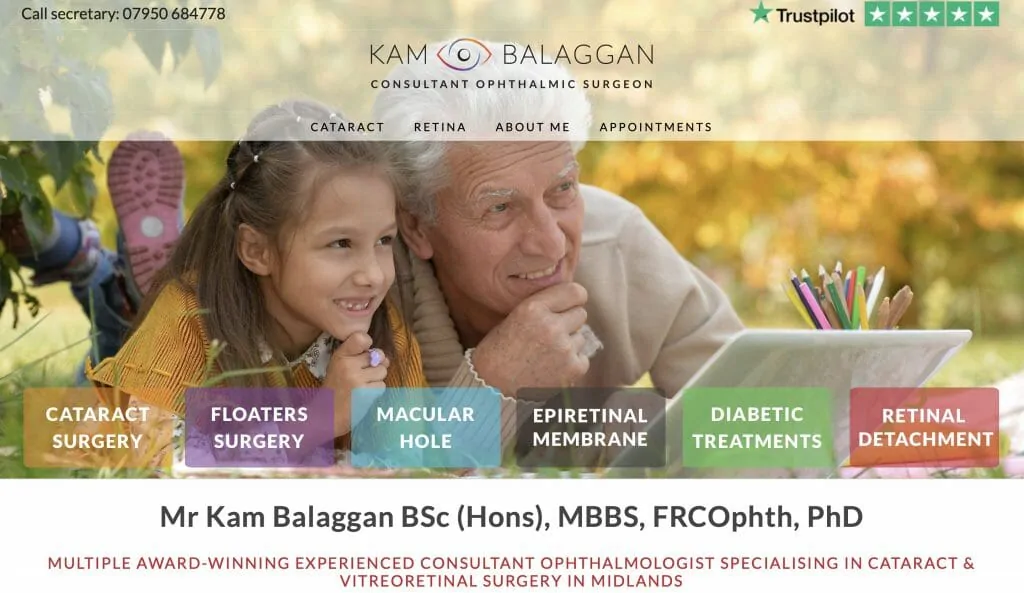 Mr Kam Balaggan is a Consultant Vitreo-retinal and Cataract Surgeon based in Wolverhampton. Kam wanted a detailed yet personalised brand to generate referrals to his private practice for cataract and vitreo-retinal surgery.
We developed specific advertising landing pages for his Google Ads Campaigns, informational pages and appointment booking system. The site has been fully optimised for search engines and we also developed his logo and branding.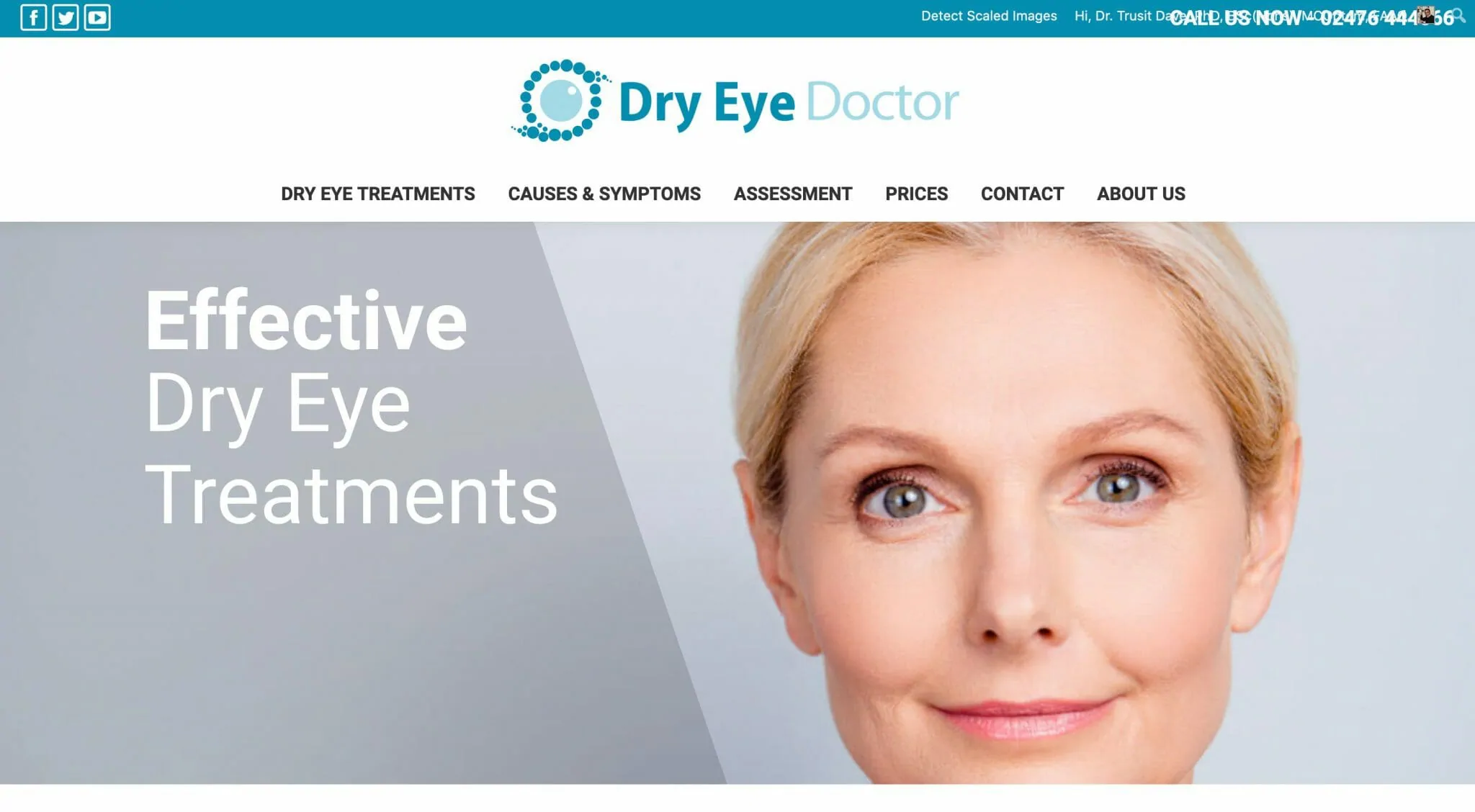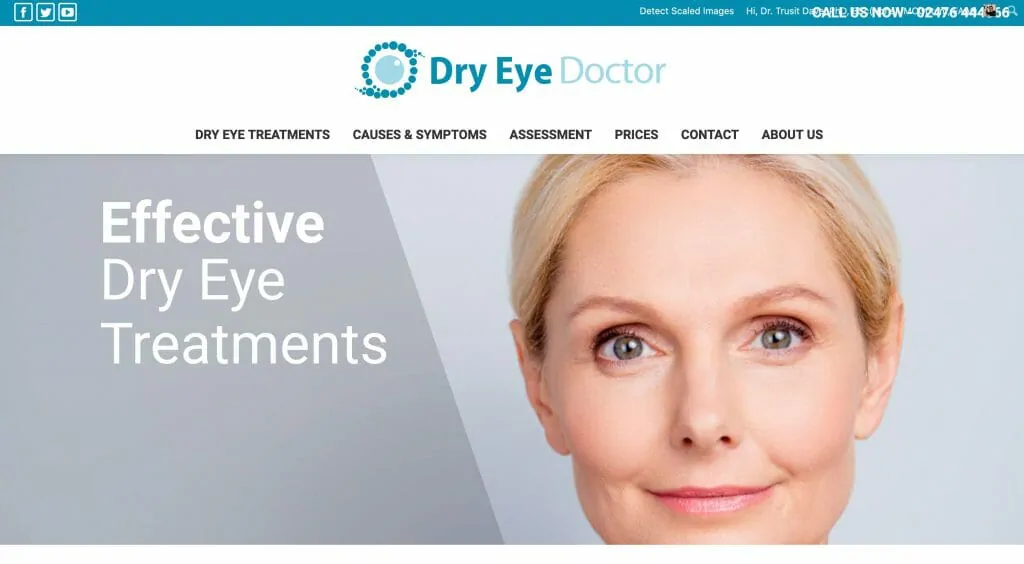 Dry Eye Doctor is a specialist microsite designed to generate referrals directly from patients. The website is focussed solely on dry eye treatments. Key optimisation for dry eye and IPL means dry eye doctor ranks very high in search engines. Dry eye doctor utilises our SEO, branding and CAPTIV8 animations.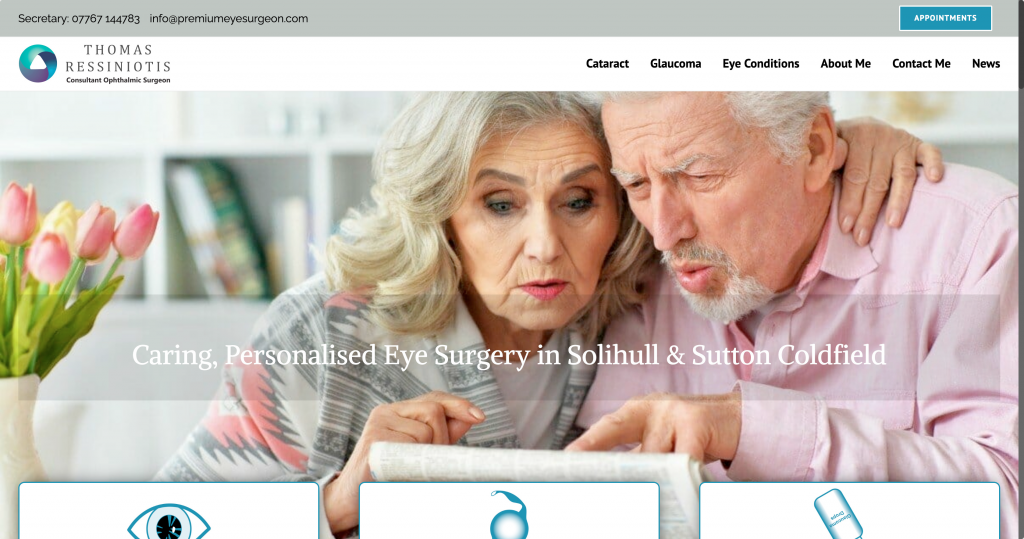 Mr Thomas Ressiniotis is a Consultant Ophthalmologist in Birmingham specialising in Glaucoma & Cataract. The aim was to create a visually engaging website to drive new private referrals for cataract and glaucoma.
The site has been fully optimised for search engines. We created a custom video shoot, custom icons and embedded CAPTIV8 animations.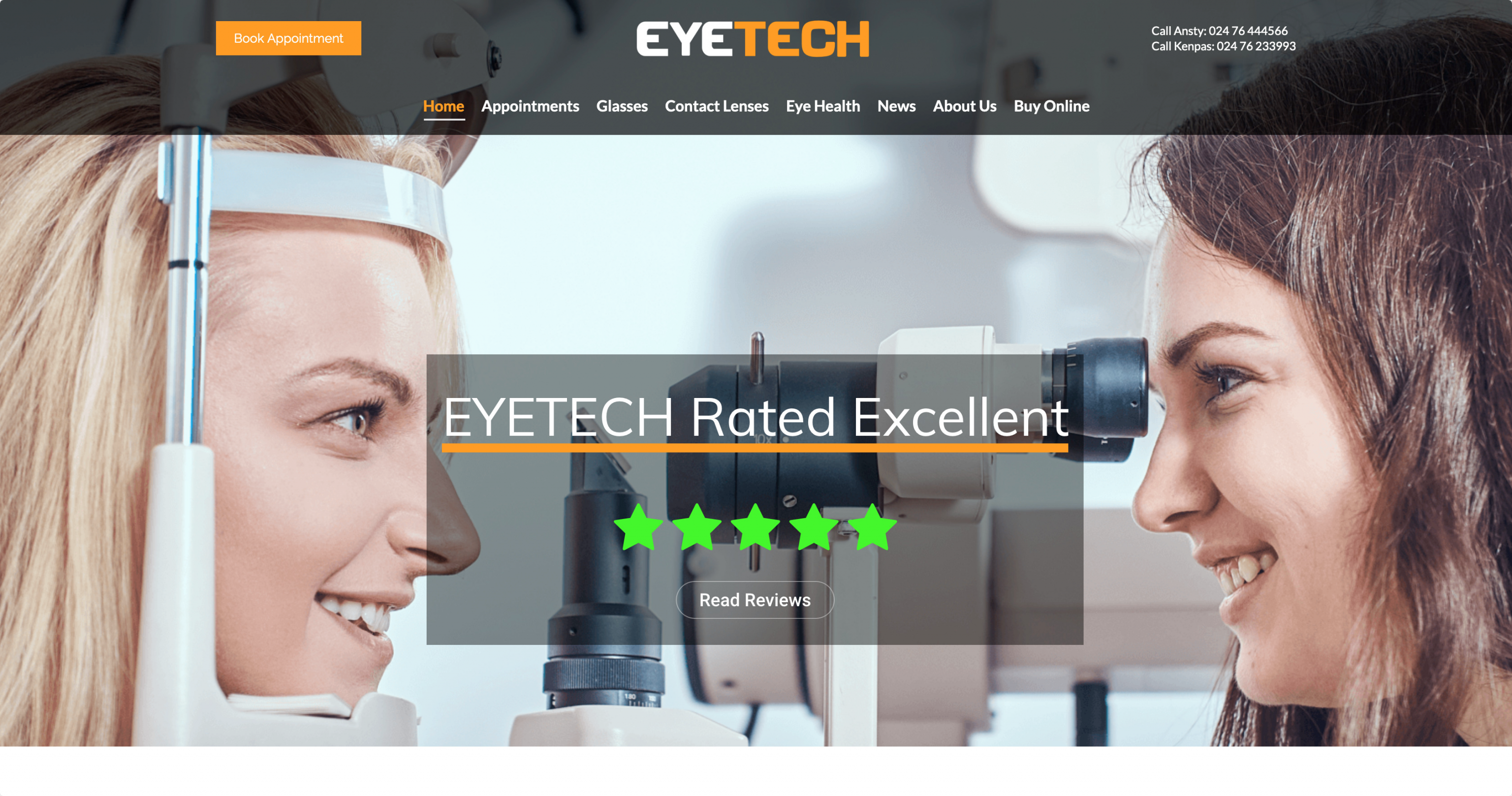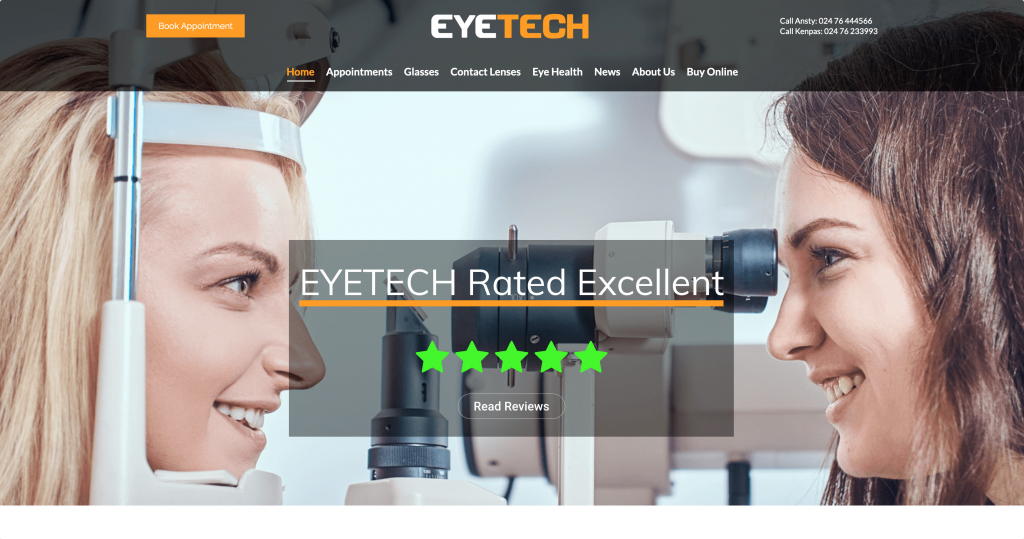 EYETECH is a specialist independent Optometrists in Coventry, UK. They offer specialist scleral lenses, dry eye clinics with IPL and state-of-the-art technology. We developed a WordPress site with a WooCommerce online store and a online appointment system.
What is WordPress
WordPress is a Content Management System that powers over 38% of the web or more than 1 in 4 websites. It's a simple way for you to manage your website.
WordPress uses an admin dashboard that allows you to change content on your site easily. Our web development services make having a website easy for you. We build themes and plugins to make it work for you.