The vast majority of informed consent procedures are incomplete.  The main reason is because there is no evaluation of patient understanding of risks, and alternatives.  As is often said, "informed consent only becomes a problem when there is a problem".  That said, in the USA over $160,000,000 was paid in medical liability claims over a 10 year period between 2006 – 2015.  Furthermore, what patients are able to recall through verbal and written consent forms prior to cataract surgery has been shown to fall short of legal requirements by researchers (Pesudovos et al, 2006).
Record Patient Understanding
CAPTIV8 Consent makes the consent process robust by presenting patients with an interactive quiz and easy-to-understand content.   Quizzes can be created for any number of procedures.  Furthermore, quiz questions can be added in-between CAPTIV8 animations so that questions follow-on from the content viewed.
When patients make a mistake in the quiz, they are directed to the correct answer and they must tick that they have correctly understood the answer before moving to the next question.
Explaining surgery, risks and alternatives can take time.  If you add-up the time taken to consent every cataract patient over the course of a day, it can be considerable and yet patients are not able to accurately recall the information.  Using CAPTIV8 patient education animations improves patient understanding.  Furthermore, the ability to upload your own personalized videos or even create your own animations through CAPTIV8+ gives you the flexibility to ensure your consent is fine tuned to your precise needs.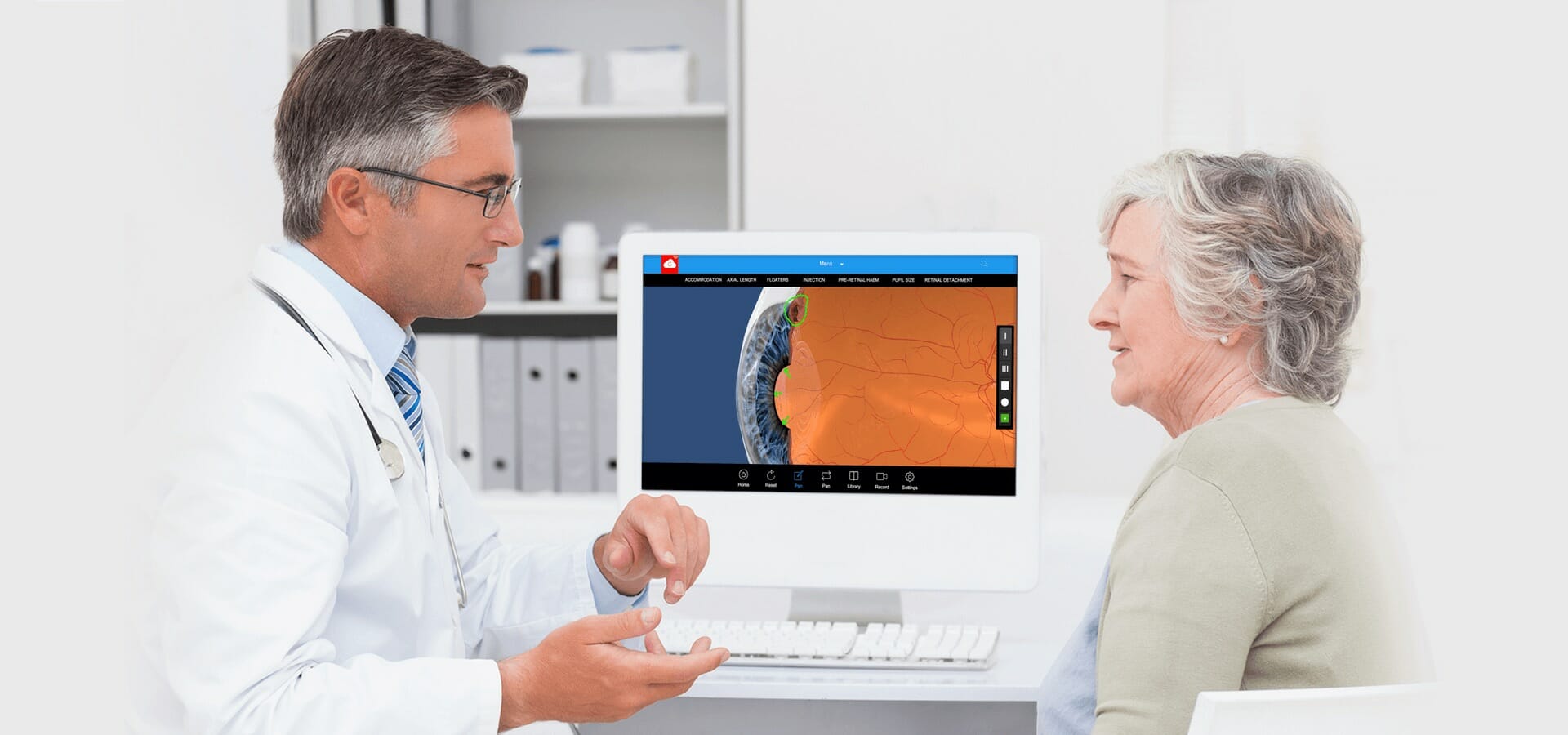 CAPTIV8 Consent reduces admin time significantly.  Once the patient has completed the final step of the consent process (by electronically signing the consent form) a single merged pdf is created containing your legal consent document, the results of the patient quiz and electronic signature.
The pdf is then automatically emailed to your administrator and optionally to the patient.  If your EMR has an electronic document management feature, you can email the document (from a valid email domain) to a specific email and the consent will be automatically filed into the patient record.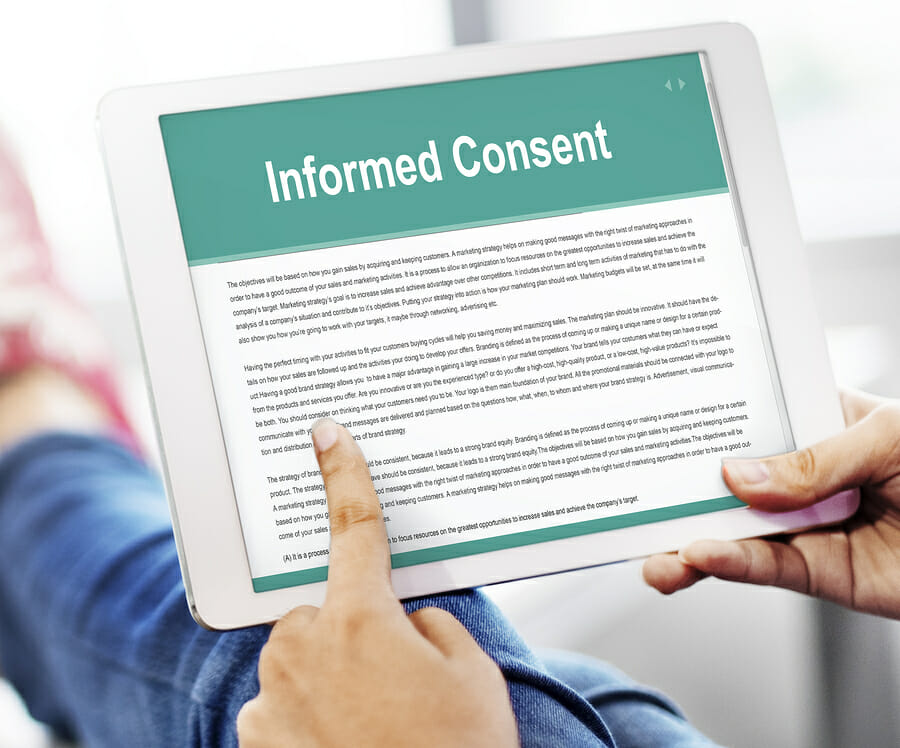 None of the signed consent and quiz results or any patient identifiers are stored within the application.  CAPTIV8 Consent does not send any emails through the OPTIMED server, instead emails are sent through the Client Email application (the email application on your iPad or PC).  Therefore, before sending personal data from your email client, you should ensure that your email account is secure and data transmission is encrypted end-to-end.
If you use Outlook 365, you can encrypt communication with patients by clicking the Éncrypt' button. Encrypting an email message in Outlook means it's converted from readable plain text into scrambled cipher text. Only the recipient who has the private key that matches the public key used to encrypt the message can decipher the message for reading.
NHS mail is national secure email service for health and social care designed to enable the secure exchange of information by email.  The service allows NHS mail users to send secure, encrypted emails to any email service such as globally hosted email services such as Gmail/Hotmail and company run email services.
In order to comply with Data protection, ensure your primary email on your PC or iPad is the @nhs.net email.  Once you complete the consent process through CAPTIV8 Consent, your email client will send the consent pdf securely from your @nhs.net email.