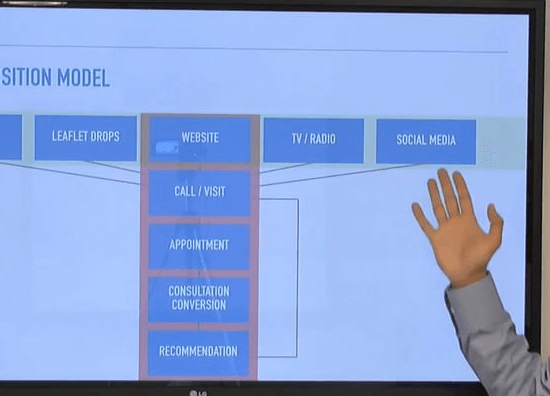 Improve your new patient aquisition rate by focussing efforts on these four areas:
Download a PDF article of the video to learn how to increase conversion from website visitors to loyal patients and recommend appropriate procedures and products to increase practice revenue.
Website conversion is related to engagement.  Increasing retention time and providing engaging content will help to build trust and result in improved conversion from website visitor to completing a call to action.
Embedding CAPTIV8 engaging animations is the easiest way to achieve this.
If you offer laser eye surgery, what's the most common question your receptionist is asked when call by a potential patient inquiring about treatment?  We all know…it's "how much do you charge for …."
Usually, the receptionist tries to get more information and the price is provided and on many occasions results in no appointment.  The potential patient is also trying to establish trust and would certainly appreciate more information.  This level of differentiation may not easily be available at the level of a receptionist.
Instead, using the CAPTIV8 Call Centre module (part of CAPTIV8 and CAPTIV8+) allows the receptionist to quickly share content on treatment benefits with the potential patient.  This offers a key point of difference.
Once the patient has booked in for a consultation, discussion at the end of the consultation is key to the patient's decision to choose to have surgery.  Clear explanations and empathy are key elements of good communication.  The CAPTIV8+ consultation platform is the simplest and most effective method to deliver post consultation patient information.