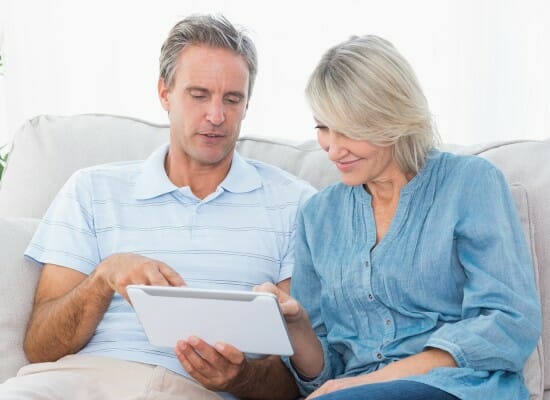 Doctor and Patient Attitudes Towards Social Media
Introduction
Social media represents a collection of websites and applications that enable users to create and share content and participate in online networking (Oxford Dictionary, 2015). It creates the opportunity for businesses to engage directly with consumers (Meerman Scott, 2010), helping to reduce marketing and advertising costs (Neti, 2011). Businesses also find that social media can generate additional sources of revenue and stimulate demand (Varimi and Sirsi, 2012). More than 93% of marketers find that social media also helps generate additional awareness for their business, generate more qualified leads and improve sales (Neti, 2011).:
Consumer Behaviour Towards the Health Sector on Social Media
The effect of social media on sales and revenue is not limited to marketers' perception. The majority of consumers report that they are more likely to go into a shop because of a positive online experience they've had with that business. Over 89% of consumers conduct research using online search engines before making a buying decision and 62% end up making a purchase in-store after researching online. Over 70% of buyers trust online reviews just as much as personal recommendations and say that social media posts influence their purchases (Peneycad, 2013).
>89% of consumers conduct research using online search engines before making a buying decision
With over 61% of all adults looking up health information online (Fox and Jones, 2009), it wouldn't be unreasonable to assume that these facts apply to healthcare. When investigating the role of social media marketing in healthcare, Evans (2006) found that social media marketing could be useful in healthcare practice. Specifically, it can help bridge the gap between patient's understanding of clinical outcomes and surgeons' explanations but also direct patients toward credible surgeons (Steele et al., 2015).
>61% of all adults look-up health information online
When considering cosmetic plastic surgery, over 95% of patients use the Internet to collect information prior to consultation and for 68% of them, online searches are their first step in the patient journey (Montemurro et al., 2015). Over 46% of patients use social media and 40% of them state that they were strongly influenced by this when choosing a specific doctor. Moreover, 45% of plastic surgeons believed that their consultations have become easier since their patients have started using social media.
The findings suggest that nearly all those who choose to have elective surgery have first researched their options online and nearly half of them were strongly influenced in their decision by social media. They also show that clinics' engagement in social media not only has potential to attract patients but also to save surgeon's time in consultation.
>45% of plastic surgeons believe that their consultations have become easier since the advent of social media
Cosmetic surgery has a number of similarities to refractive surgery in that the patient demographics are similar.  Moreover, over 54% of those living with a disability, such as visual impairment even when wearing glasses, use the Internet and 42% have looked online in the past year, searching for health information. (PewResearch, 2014). Treatments are elective both in cosmetic, as well as in refractive surgery.
Engaging Consumers on Social Media
Research shows that engaging consumers with useful content is key to increasing revenue through social media marketing (Varini and Sirsi, 2012).
Consider what your patients are interested in. Start with the questions they ask most often when they contact the clinic – be it by phone, in Reception or in Consultation. Provide brief general explanations to these questions either in blog posts and then share these on your social media accounts, or directly in social media posts. Always consider the features of each platform and their users before deciding on which one of them to share your content.
Unfortunately, it is the creation and sourcing of fresh and interesting content that takes most time. A recent survey by Vertical Response estimated that once engaging in social media marketing, the average adult spends approximately 3.2 hours a day using social networks. Business owners, senior executives and decision-makers spend 40-50% more time than that!
Time Wasting!
It is estimated that small companies waste approximately 3.3 hours per week just trying to learn each social media platform, to understand which actions will have the highest return on investment and to find appropriate content to share. They waste another 1.25 hours trying to understand how their competitors are using social media, 0.5 hours monitoring their followers/likes/retweets and over an hour distracted by meaningless content they stumble upon in their quest for relevant and appropriate information to share. (Patel, 2014)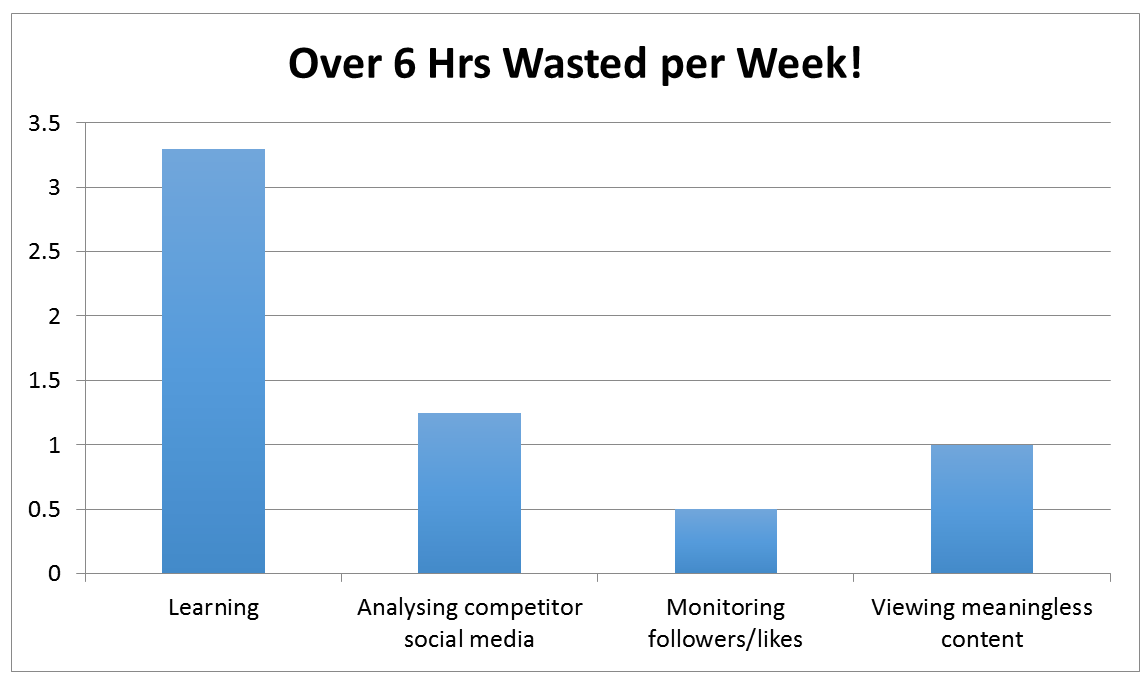 In order to avoid wasting time you can employ the professional services of social media marketing companies that will manage your presence expertly. But these are expensive and can sometimes work against your clinic, as consumers engage with providers on social media rather than through traditional PR channels as they seek genuine direct contact.
So, how can you ensure you save time and maximise the return on investment from social media marketing?
Use a social media management system for finding and sharing content
Conclusions
Social media presents opportunities for clinics to generate additional revenue, reduce the need for expensive traditional marketing and to save time on patient education in the Consulting Room.
To build on these opportunities, you should focus on creating and sharing interesting information with your patients.
Creating, finding and sharing content can take up valuable time and distract you from your workload. To save time on using social media, consider using a social media management system.
Click here for tips and tools to help save you time with using social media marketing. 
---
Built specifically for the Ophthalmologists and Optometrists, CAPTIV8+ with Social follows the patient journey intuitively, to help you differentiate your clinic and achieve continued success.
Revolutionise your consultations